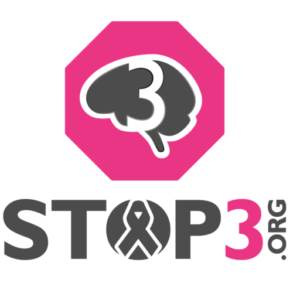 Welcome to the 3rd Annual Fun Run/Walk (2nd was cancelled)
Thank you for all your support and interest in the run. We are very excited for this event and look forward to sharing it with you. Be sure to register so that we can get a head count! Each registered person/group will be receiving a t-shirts. Below are some details:
August 26, 2017
9:00 to 9:30 am – Registration in the Brookwood courtyard
10:00 am – Kids Fun Run start
10:30 am – The family 5k will start
We are looking for water volunteers so please send an email to brad@stop3.org if you are interested.
For those who are running without their kids, there is a turf field at Brookwood that kids can play on. I am sure there will be some soccer as well as some tag happening there. Food is not allowed on the turf field, as a note.
It has almost been over 3 years since Natalie's passing. To commemorate this occasion, Stop3.org is hosting a fun run/walk to support research toward finding a cure for brain cancer.
Up until her diagnosis, Natalie was an avid runner. As a family, we have always enjoyed attending the Spring Sprint in Toronto. Natalie and I looked forward to the annual run as it was always a great time to reminisce and catch up with old friends.
In the same spirit, Stop3.org's fun run/walk — which takes place on what would be Natalie's 42nd birthday — is a time for our friends and family to gather and celebrate Natalie's life, while also supporting a great cause. We hope you'll join us as we begin this new tradition.
Date: Saturday August 26, 2017
Time: 9 a.m. to 12 p.m.
Location: Brookwood School in Manchester, MA
There are 3 entry/registration options. Please click on one of the links below to register:
1) Kid's Fun Run
2) Family 5K Run/Walk
For more details about each club or the suggested donation amount, please click on the corresponding link above.
On behalf of Stop3.org, I would like to thank you for your generosity. We look forward to seeing you at the run.
Sincerely,
Brad
Stop3.org, Inc. is a non-profit public charity organized under section 501(c)(3) of the Internal Revenue Code. Contributions to Stop3.org, Inc., are deductible under section 170 of the Code. Please consult with a tax professional in order to deduct your contribution to the fullest extent permitted by law. Learn more at www.stop3.org.